If you're looking for an exciting investment opportunity, you may want to get in early on NFTs. The popularity of Non-Fungible Tokens (NFTs) of Digital Art & Collectibles are skyrocketing. Whether you're an artist or a collector, it is the perfect time to get your feet wet. 
Similar to how Bitcoin is marketed as a digital form of cash, NFTs are marketed as a digital form of art. A benefit of investing in NFTs is that they cannot be manipulated or faked, and you can exchange them for cryptocurrencies like Bitcoin on specialized exchanges.
But how to choose an NFT marketplace for buying NFTs?  Many companies are launching marketplaces for non-fungible tokens.
The NFT market is highly diverse, with many specialized needs that cater to a specific industry or specialty. 
In order to simplify your search, we have compiled a list of the three most popular marketplaces to buy and sell NFTs.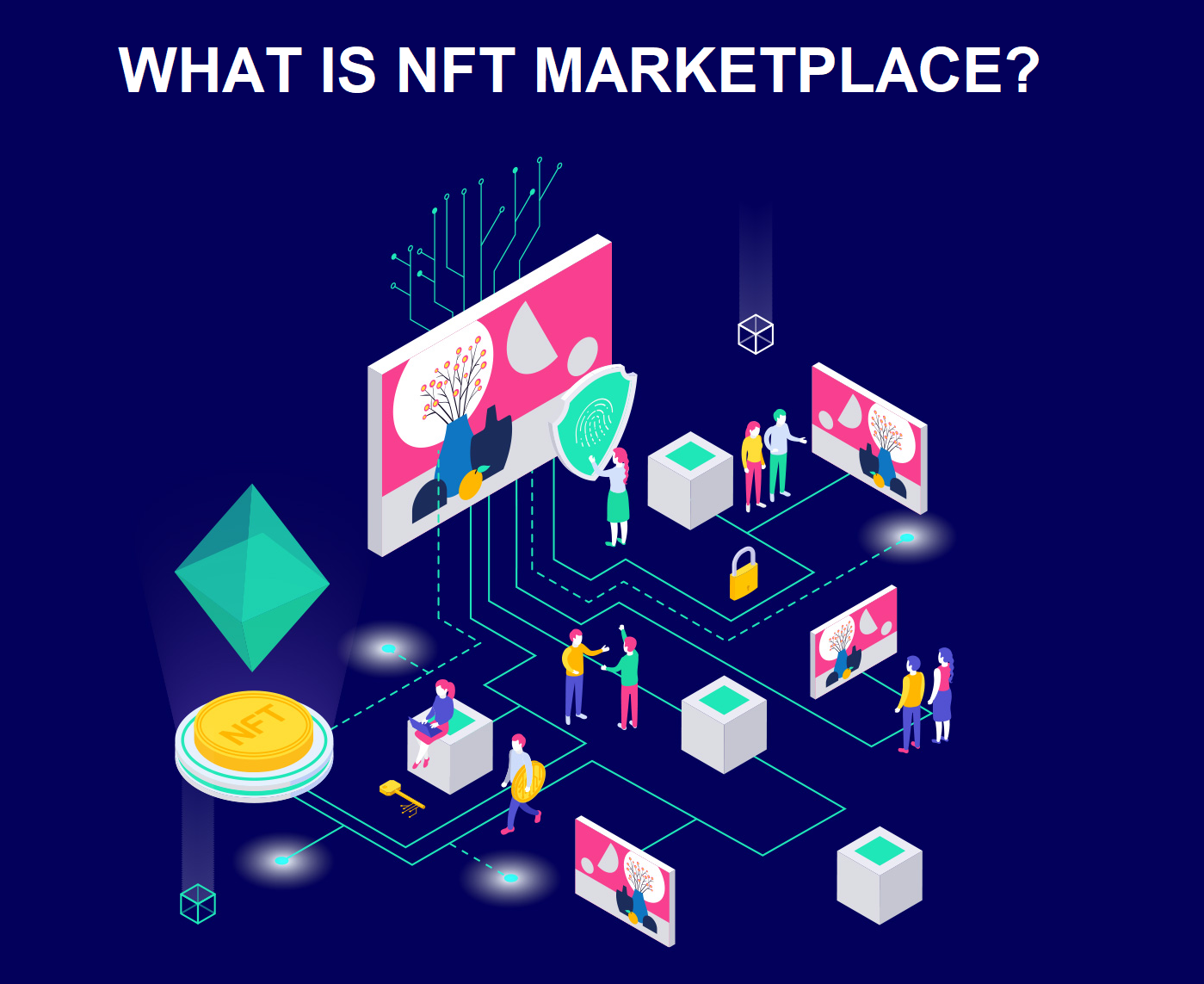 Open Sea 
OpenSea is a decentralized peer-to-peer marketplace where users can buy, sell, and trade rare digital commodities, such as gaming items, collectibles, and art, using NFT technology on Ethereum's blockchain. The company describes itself as the world's largest marketplace for digital products. In addition to offering the lowest prices on new items, it also boasts a wide selection of over 200 commodities.
The OpenSea platform allows anyone to trade NFTs on the worldwide market but does not hold any responsibility for the products listed. Users can trade using a smart contract while storing their things in their wallets. OpenSea allows users to list their Arts even if they are already listed on other marketplaces as long as they are still in their wallets.
Pros: –
Competitive commissions

Large Variety of NFT Collectibles

Industry-leading security
Cons: –
Accept payment in only cryptocurrency

Crypto wallet is necessary for the purchase and sell

Industry-leading security
Rarible
Rarible is a community-run NFT marketplace that allows creators and digital artists to produce and trade bespoke crypto assets that reflect digital work proprietorship. It is a distributed network built on Ethereum that enables trade without intermediaries, so it serves both as a marketplace and a network for the exchange.
Rarible claims that it takes less than five minutes on its platform to produce NFTs. Both buyers and sellers are charged a 2.5 percent commission. 
Rarible marketplace is also quite user-friendly. For example, You can also filter results based on blockchains, sale types, price ranges, collection categories, and NFTs.
Pros: 
Freely alters the price of an already created NFT any time you want

Artists receive a 10% commission when their work is traded.

Providing Rari tokens to NFT sellers and buyers as a reward
Cons: 
To access collectibles, you must first connect your wallet

ETH crypto wallets are required to deposit and withdraw on the platform.
RtistiQ
RtistiQ is a Blockchain and Near Field Communication (NFC)-based online art marketplace that uses AR, Blockchain, and NFC technologies to transform the online art experience and create a transparent environment for art lovers. It is the first curated platform for physical and digital art. RtistiQ's vision is to elevate the fine arts community by providing a platform for renowned artists and art enthusiasts to connect. 
Other platforms like OpenSea and Rarible don't take responsibility for the NFT, whereas RtistiQ ensures that every artwork on its platform is authenticated. This ensures that both artists and art collectors have the best experience.
Pros: 
Every piece of art is authenticated and marked, and a dual certificate is available (digital and physical)

Blockchain technology Offering authentic proof of ownership and provenance trail.

Experienced professionals handle fragile and high-value items.

If you change your mind, you can return the artwork within 14 days of delivery.
Cons: 
Famous NFTs like CryptoPunks, BoredApeYachtClub are not available on the platform.

You cannot create the art on the platform.
While OceanSea and Rarible are considered global leaders in NFT, RtistiQ is rapidly changing the NFT world. Innovative technologies are incorporated into the company's platform to address the main concerns of the digital marketplace. These concerns include a lack of transparency, forgeries, untraceable provenance, copyright infringement, and overdue royalties.
 If you want to discover artworks by notable artists worldwide, RtistiQ is your place. 
Choosing where to obtain NFT tokens for the first time might be complicated, but if you utilize the information in this post, you'll be able to speed up the process substantially.